G-mac Pilot Graphic Motorcycle Helmet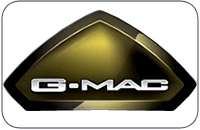 G-Mac helmets are brought to you by the same people behind Nitro Racing who are one of the UK's Number 1 Selling Motocross and Motorcycle brand that have taken the motorcycle world by Storm. No other motorbike brand has received as much critical acclaim as have the Nitro Racing.
ACU Gold Standard for track use, Latest ECER 22.05 Standard for road use and available at a great price, what other reasons do you need to get your hands on the G-Mac Pilot Graphic Full Face Motorcycle Helmet.
PLEASE NOTE: All helmets are supplied with clear visors only.
avail_stock
Avail_stock
5
sku
Sku
108136L40
weight
Weight
2.50
G-mac Pilot Graphic Motorcycle Helmet (Large) (L)
Product Code: 3320001244041
Availability: 5
Related Products
Tags: Clothing, Accessories, Clothing & Accessories, G-mac, Pilot, Graphic, Motorcycle, Helmet, (Large), (L), G-mac Pilot Graphic Motorcycle Helmet (Large) (L)